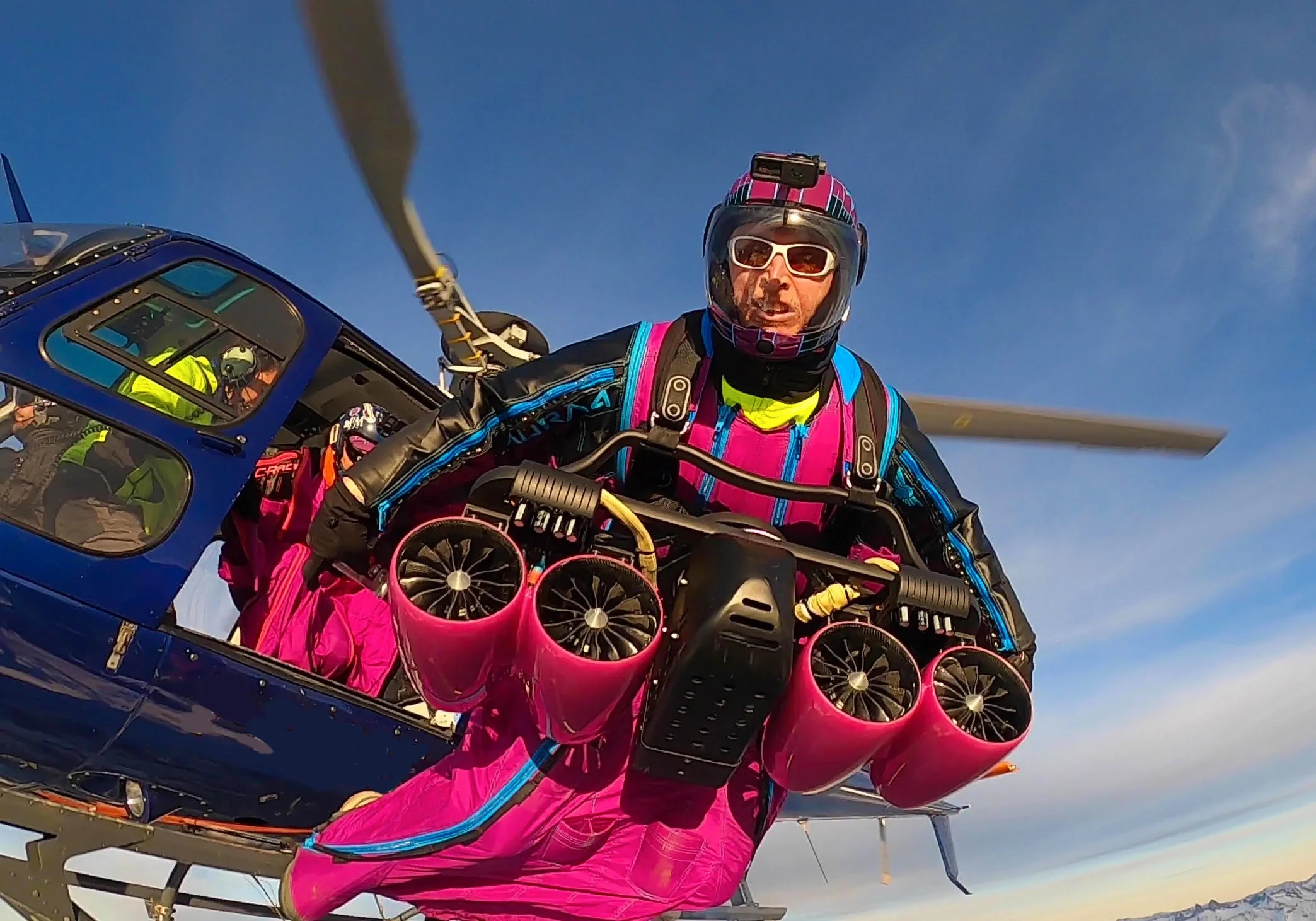 Discover E-Wings, our turbine-powered wingsuit solo winsguit project!
Thanks to a system of turbines integrated into our equipment, we explore the flight domains of the flexible combination.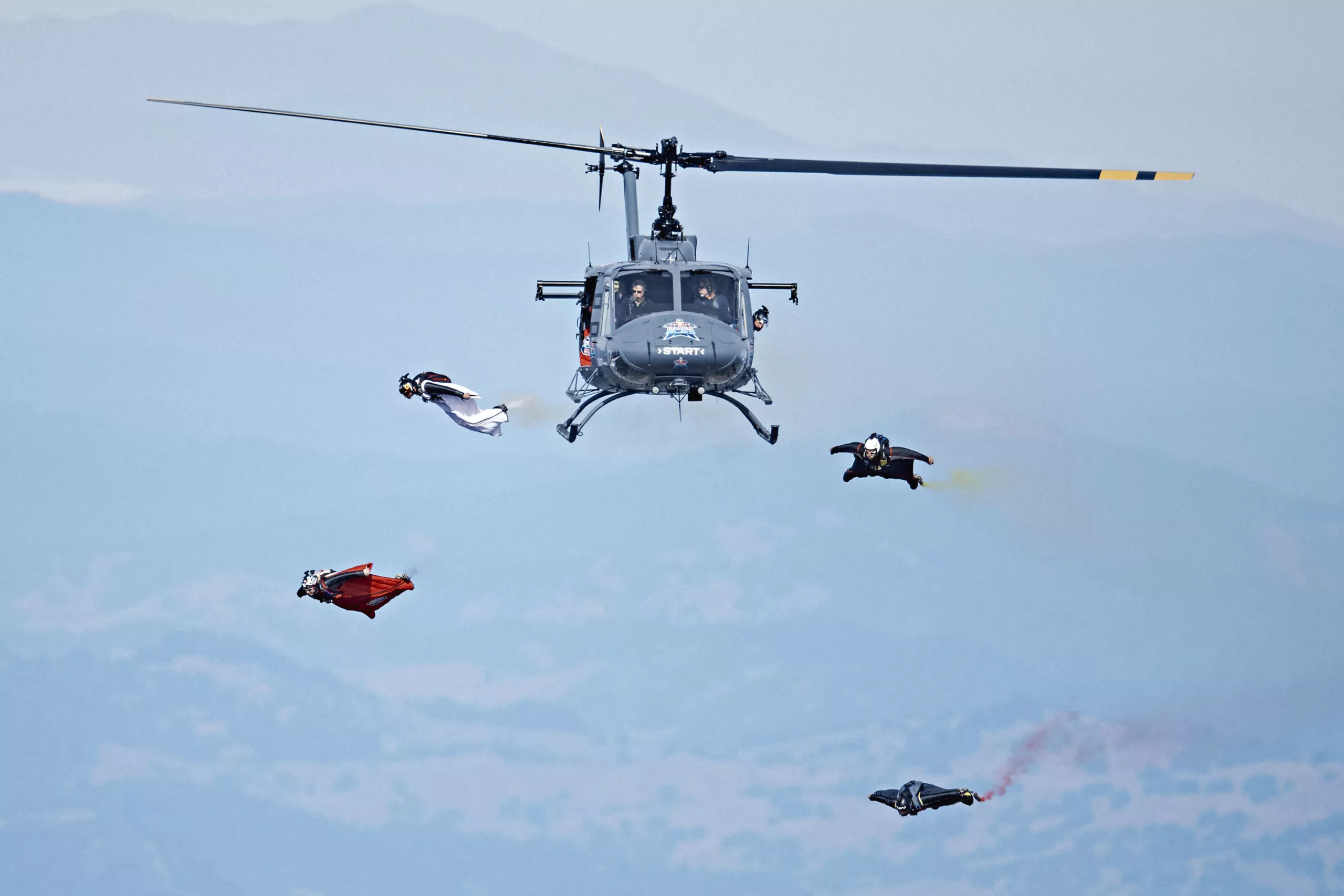 Seminars and conferences

Human flight is also a great school of life, with many adventures and anecdotes that we're always happy to share at our conferences and seminars.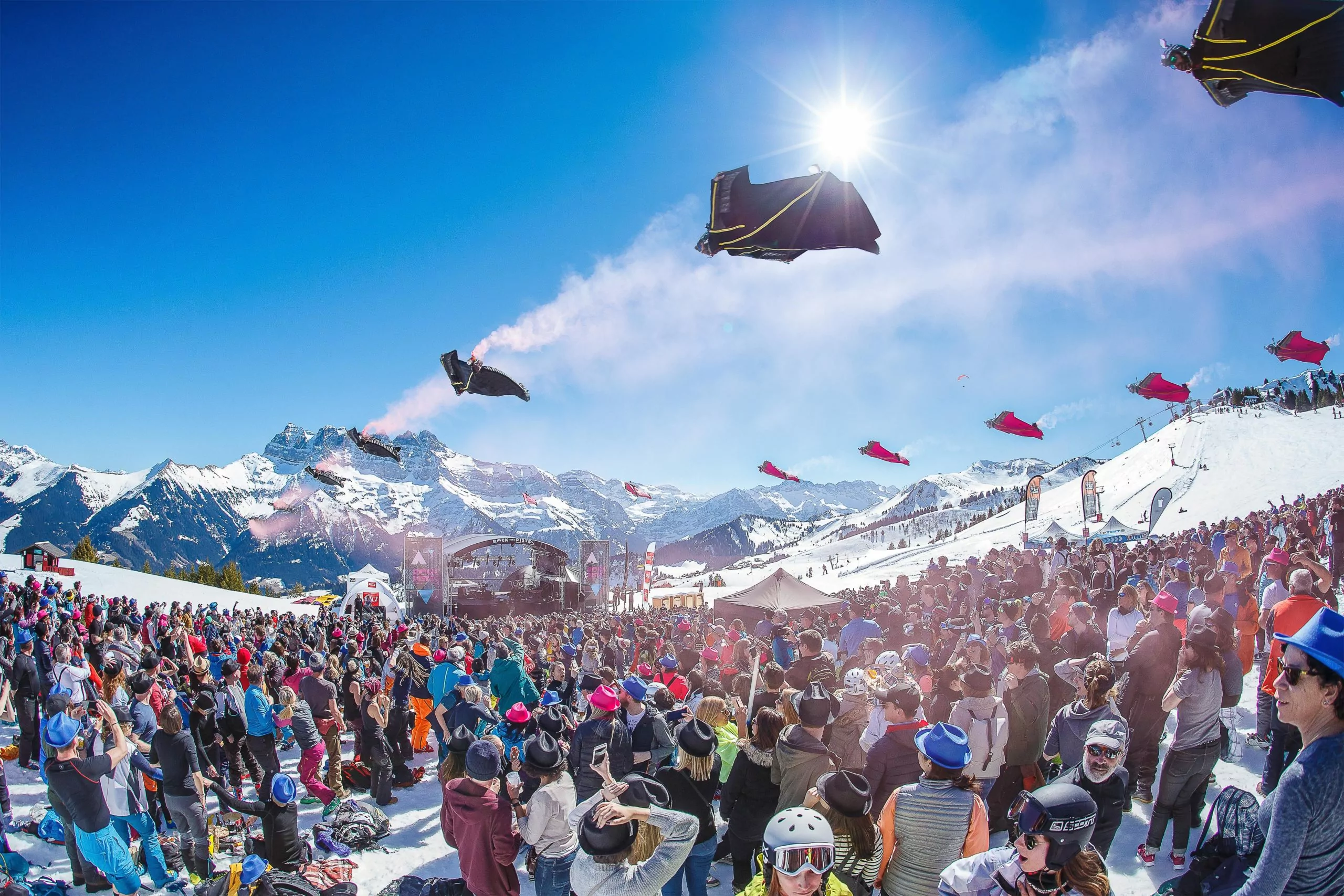 Air Shows and Cinema
From the organization and coordination of stunts for the cinema, to the realization of aerial images, call on our team, and our vast network of professionals for the organization of your show, or your fictional images.
Wingsuit training and coaching
Are you a skydiver who wants to improve your freefall or wingsuit skills?
Come and discover our courses, or our instructors for private, tailor-made coaching!